Consonance (2021–)
Digital mono-laser prints.
Dimensions vary from 36 to 60 in. in length.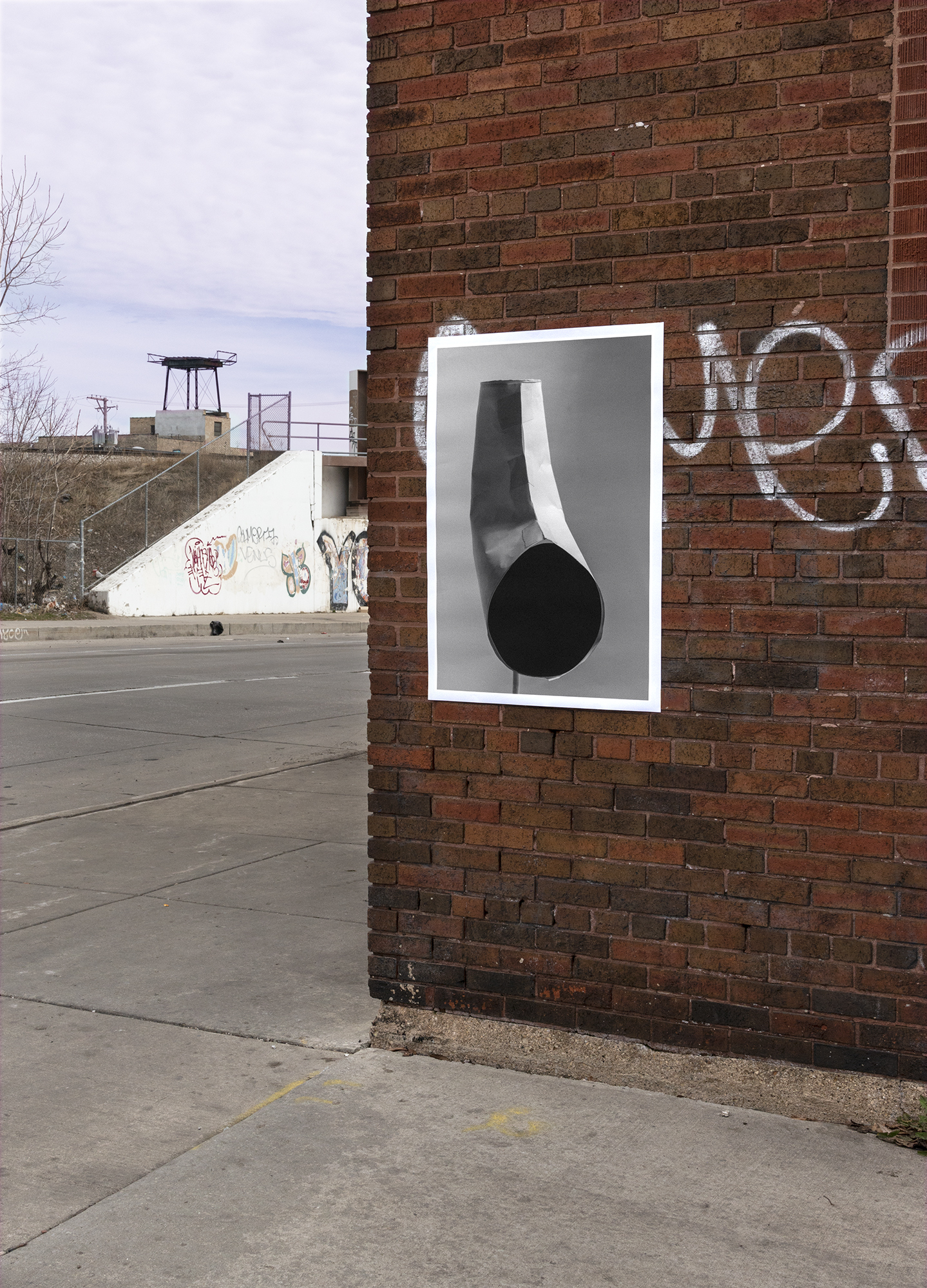 This work photographically reimagines the graphic forms of the alphabet in sculptural scenarios. Printed as posters for the streets, the works are placed on disused buildings and construction sites in various localities. The work will be presented this fall through the 2021 Chicago Architecture Biennial: The Available City.